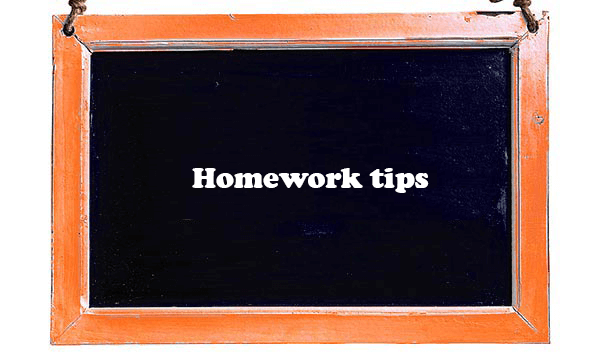 Homework holds great importance in students' academics as well as personality building. But no one can deny the fact that even the brightest students sometimes lose their interest in doing homework which may affect their studies. It can be due to several reasons like the burden of assignments and poor time management which is why they look for buying an essay, assignment, or homework help online.
We have consulted multiple teachers, parents, coaches, and some other experts to share some valuable and effective tips and techniques that will help every student in doing their homework effortlessly. This article is going to discuss such helpful strategies with you.
Let's have a look into it;
Helpful Homework Tips For Your Success
Following the right strategies will not only help you complete your homework perfectly but also helps you develop strong habit. Let's have a look at some of the practically effective homework tips;
Set Priorities

Setting homework a priority is on top of everything. Train your child for the fact that there is no chance of missing your homework. Acknowledge them to do their homework on the first attempt.

Once your child returns from school, ask him to have lunch and a short nap or break. Once done, don't let them procrastinate. Homework should be a priority at that time. You can tell your child he can enjoy extracurricular activities after completing homework.

Make A Daily Homework Routine

Homework is not only the name of doing a set of assignments and other tasks at home and a routine-making habit. Analyze and set a perfect time when your child has maximum energy and attention on the task. Decide that focused time slot for homework daily. Following it regularly will help you create a perfect routine.

Assign A Separate Study Space

A specified study space does wonders in improving students' motivation and productivity while doing homework. It reduces a child's procrastination and helps him study efficiently.

Ensure your study space is perfectly lit and contains all your stationary and other important supplies. This will not only help you in doing the task perfectly but also saves you time.

Remove All Distractions

Distractions are the things that must need to be removed in the first go. Unplug all the devices like TV, laptop, mobile, or computer. It is suggested to put your electronics away from your reach, preferably in any other room. Help your cold to study without any device. If this is not possible, It is mandatory to turn off the notifications of all other social media apps.

Seek Help When Required

Understand your homework completely. If there is any question or ambiguity, do not be afraid to ask your teacher. Consult your friend or any other classmate for homework help. It is preferred to take a minute and ask someone instead of leaving your task undone due to any difficulty in understanding.

Besides this, you can also seek help from one of the best websites for purchasing essay or homework help.

Be A Motivator

Appreciation is the key to success. Some students, specifically small grades, love positive feedback. Motivating and mentorship is the best tip for parents and teachers to help their child. Show them the importance of homework with your actions. Motivate your child with phrases like "Good job," "Well done," "Marvellous," and much more. This will help them develop an interest in doing better.

Do Your Work On Your Own

This is one of the common mistakes seen in most houses where parents or elder siblings do a student's homework. Remember, you need to guide them. Never do their homework. This will not only affect them academically but their overall personality will also be damaged. Your child will slowly lose the sense of responsibility.
If your child is unwilling to do your homework, let them express and listen to their problem. Please provide them with solutions, and motivate and encourage them to do their task on their own. However, in case of any emergency, you can seek assignment help online from experts.

Give Small Targets

Set goals and small challenges for your child. Keep a healthy competition among your children and with their fellows as well. This will boost your child's confidence and helps him to develop a habit of doing their tasks on time and a strong urge to achieve their goals and hit their targets timely.

Decide A Reward For Yourself

Rewards are the perfect way to please yourself. Once you are happy and relaxed, you can do your best. Reward yourself for smaller success as well. For example, Give yourself a limited time for one subject. If you successfully do the task in that specified time, treat yourself with any of your favorite dishes, five minutes for social media, or a small break. This will not only increase your productivity but also helps you with time management.

Take Some Breaks

Over-strictness and constant learning and learning destroy the child's productivity. Give your kid small breaks in between your homework schedule. Don't think of it as a waste of time. This helps the child perform more nicely and brightly. Take a five to ten minutes break, and ask the student to stretch, relax or have a round at home. This will recharge him both physically and mentally.
Homework is the task through which your teachers analyze your understanding of the topic. It helps you reinforce what you have learned in school. Sometimes, students don't have strong knowledge and feel unconfident in doing homework for any subject. Or they don't have enough time to complete their task. This is where our professionals at Mypresmiumessay come to the rescue. They will assist you with your homework. Do not worry anymore. Give your details and leave the rest to our experts.
Place Your Order
By clicking "Continue", you agree to our terms of service and privacy policy. We'll occasionally send you promo and account related emails.