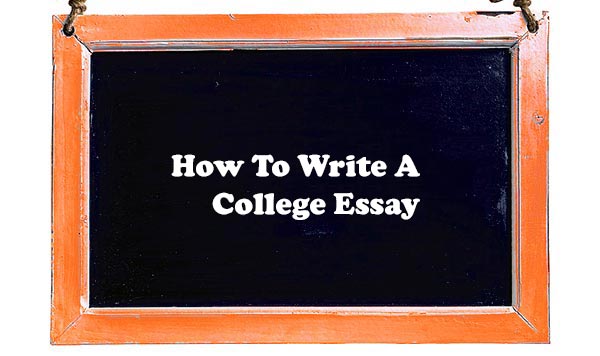 Writing is a critical skill that allows students to show their personality and shine through it. Among all writings, college essays are essential in upskilling yourself in a student's life. Most colleges have included academic essays to make students well aware of it. Besides your grades and extracurricular activities, crafting and college essay in a perfect format hold a special place in academics.
Students must write college essays at various points, whether for academic purposes or for seeking admission. Most of them feel so anxious and worried about writing. Do not worry. Your troublesome time is over now.
We have performed extensive research, consulted many expert writers and summarized the whole essay writing process for you in easy and simple steps. After reading this blog post, you will be delighted and prepared for your essay.
Also Read: How To Write A Narrative Essay
Selecting A Strong Topic For An Essay
Keep in mind you cannot start writing randomly on any topic. The topic of an essay is one of the crucial elements of a strong and stellar essay. Selecting the best topic haunts most students, but doing it in the right way sets you apart from other students.
Usually, professors give students multiple prompts or ideas to write an essay on it. They only need to modify the topic and select one of the best performings. Here are some quick tips for picking a good college essay topic.
It is suggested to look for a specific and very niche topic.
Topics with enough scientific data perform best.
Select a topic you can relate to in your personal life.
Do not go for complex topics. Look for the simplest and most common topics.
Avoid very open-ended question-based topics.
Once you are done selecting a topic for your essay. Now it's high time to choose a hook statement. It must be evident and attractive, and statement. A thesis statement gives the roadmap of the complete essay. It will keep the reader engaged in reading. Until this, you will be done with the most daunting task of the essay. This is the right time to start preparing for the writing process.
Preparing Yourself For An Essay
Never jump straight into the writing process. Prepare yourself mentally and physically, then dig into the process. Writing is not the simplest and easy cake that can be eaten anyway. You must have authentic research and resources in your backup.
Thoroughly understand the topic and brainstorm different ideas regarding your topic and note them down with you.
Look for all the reliable and trusted research resources.
Finalize the writing style and tone of addressing the audience.
Drafting An Essay
Drafting or structuring an essay is the next step after preparation. Creating an outline not only gives a clear direction to writing an essay but also saves your time. By keeping the central idea or theme of the essay in your mind, make a rough structure including all the headings. Mention whatever comes to your mind you think is essential for your essay.
Once a framework is ready to build a complete essay on it, have total energy and start the writing process. Focus on every single part of an essay. Here is a complete guideline for writing every section. Let's have a look:
Introduction

Consider this section an attention-grabbing part of an essay. Start it with a great and enticing opening statement. Write it as a short and crisp summary of an essay. Give some background and include a hook statement at the end of the introductory paragraph. It must spice up the audience for further reading.

Body

The body is the main and the lengthiest part of an essay. Usually, it is known as the five-paragraph section of an essay. This section contains all the minute and intricate details about every character in the story.

Maintain an excellent flow and transition between these paragraphs. If your essay contains research-based information, add that to the relevant point. Do not refrain from adding supporting fact statements. This will increase the credibility of your essay.

If you are writing a college admission essay, write it as the best description of your personality. Try to avoid the details that are mentioned in your application elsewhere.

Conclusion

The conclusion is the ending paragraph of an essay. A writer needs to wind up every detail in a very concise way. Give a recall of your thesis statement and then your findings. A clear call to action is added in this section to leave a reader to think about something and take action.
Editing And Proofreading
Proofreading and editing are the unignorable steps in your writing before submitting an essay. It is preferred to have someone proofread your essay. If this cannot happen, choose a separate time from the writing process and recheck your essay with a fresh mind. Look at the sentence structure. Find out the grammatical errors. Analyze the flow of the information in an essay. Replace the very flowery and fancy vocabulary with simple words. Remove the unnecessary details. All these actions will increase the readability and make your essay stand out.
Submitting An Essay
Once you complete all the required steps, submit your essay in the correct format required by your professor. Never wait for the end date. Submit your essay a day or two before your deadline. This will save you from multiple issues.
This was the complete, practically proven and easy method of writing a college essay. You can write a compelling essay by following these steps. Besides these, we have mentioned some quick tips to improve your essay writing skills. Let's have a look at them:
Some Helpful Tips for Writing A College Essay
Select the topic carefully according to your interest.
Choose an engaging and interesting thesis statement.
Write a compelling introduction.
Express yourself beautifully.
Maintain a balanced writing tone. Don't be so over formal and informal.
Avoid repetition in your essay.
Try to use shorter and simple sentences.
Structure your essay in a very flowy manner.
Consult an expert to proofread your essay.
Read the instruction thoroughly while submitting your essay.
These were some of the helpful tips and tricks that help every student in essay writing. Most students are reluctant to implement these techniques to write the best-performing essay for themselves. If you are also among those, do not worry. We have a team of expert essay writers who are always ready to help students in their time of need. Just tell us your requirements and details and leave the rest to our experts. You will be surprised to see the results. Ask our experts and get your essay done perfectly in no time.
Place Your Order
By clicking "Continue", you agree to our terms of service and privacy policy. We'll occasionally send you promo and account related emails.