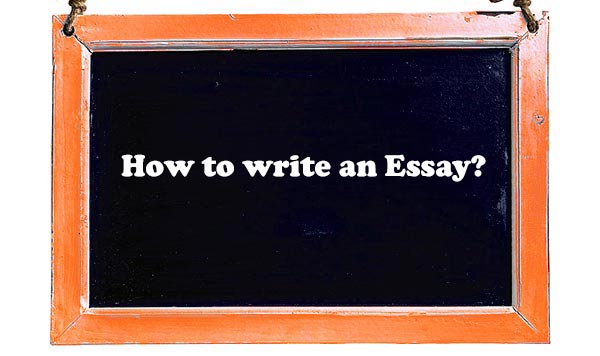 An essay is one of the most common types of academic writing that is usually done at almost all levels of education, including high school, college, and university students.
An essay is the shortest composition with multiple paragraphs written on a particular topic with the main idea discussed in each paragraph. It delivers information or expresses one's opinion on a particular topic. Essay writing requires valuable skills like thorough research, compelling reading, critical thinking, and effective writing.
The essay is written to inform, persuade or entertain. It is written to understand the concept of the topic and give direction to their thoughts in written format. This activity helps students to learn and grow more in their academics. They learn to adopt different writing tones depending on the type of essay.
Do not worry anymore if you are unaware of the essay writing process. We have performed extensive research and found easy yet practical ways to write an essay effectively without any worries.
Let's learn these proven ways of writing essays:
4 Easy Steps To Write An Essay
1. Preparation

Before writing, you must have clear idea of writing an essay. You should prepare yourself for it. Below are some of the steps to get ready.

Choosing Topic/Thesis Statement

The essay topic plays a crucial role in writing an effective essay. If you are given the topic or thesis statement by your professor, you are bound to write on it. However, if you can choose on your own, make a list of ideas in your mind. Pick out the topic of your interest. This will help you in further research.

Select Essay Type

There are so many types of essays. We have discussed the most important and commonly used types. You must be wondering about these different types. Therefore, have a look at them:
Do you want to How To Write An Argumentative Essay?
Types Of Essay
An essay has different types than any other piece of writing. Before proceeding into the writing style, let's learn about the basics of essay types.
Descriptive Essay

A descriptive essay is the simplest description of anything, including a person, place, or anything. This is the simplest and easier kind of essay. It requires a very easy sentence structure. A descriptive essay easily creates a clear picture in the reader's mind with a vivid explanation.

Descriptive Essay

A descriptive essay is the simplest description of anything, including a person, place, or anything. This is the simplest and easier kind of essay. It requires a very easy sentence structure. A descriptive essay easily creates a clear picture in the reader's mind with a vivid explanation.

Narrative Essay

A narrative essay is simply storytelling. They are based on personal experiences. Usually, the writer tells his real-life story. It is a way of expressing your story excitingly. These essays involve a very creative and convincing writing style.

Argumentative Essay

An argumentative essay is a piece of writing containing facts and figures supporting your thesis point of view. These essays are backed with solid research and analysis. While writing such essays, students consult different authentic sources, research papers, and other info banks to collect reliable information to support or argue the topic sentence.

Expository Essay

An expository essay refers to a detailed and explanatory essay. It involves the details of the event with factual information. It usually contains cause-effect, if-then, compare and contrast, and multiple processes describing essays. An unbiased writing approach is used in such essays.

Persuasive Essay

A persuasive essay is a type of essay in which logical arguments are given to persuade or convince the reader of a particular topic. In these types of essays, an author gives references from credible sources and adds motivating stories to influence the reader. This will help them in making a decision.

These were some of the most commonly used types of essays accepted internationally. Every student must have a strong command over their writing process.

Finalize Writing Format

You must decide the formatting for an essay, including font, writing style, margin adjustment, and many other things. Different citation styles are accepted internationally. These are used for reference to the research source. It also depends on the type of subject or your university requirement. Here is a list of the most popular citation styles:

APA
MLA
CHICAGO
TURABIAN
MHRA
NUMBERED
PARENTHETICAL

You can choose between any of these formats. Also, consider a required number of words.

Create A Rough Outline

Creating a first draft or rough outline is always recommended before finalizing your writing. Note down all the ideas from your mind or collected from somewhere. This will help you in the best structuring of an essay and keeps on a good direction to add all the required information, evidence, research references, quotes, or whatever you need in the right place. This will be the backbone or framework of your essay.
2. Brainstorming
The second important step in essay writing is brainstorming. In this phase, you have to focus on the essay's purpose. The simple question you can ask yourself is, how should your essay be? What do you want to deliver to the audience from your essay? Whether you want to inform, entertain, or persuade the reader. Once you are clear in your mind, then follow the below step.
Perform Research

Until now, you must have a good topic and a complete structure for an essay. Now perform vital research on every section/heading of the essay. Look for a credible source and refer to an authentic research paper or book. Use different online platforms to gather information. This will help your essay be filled with solid evidence and arguments.
3. Writing
Once you have collected information for your essay. Start channelizing them in different sections and write a complete essay. Here are some of the most common yet important parts of an essay. Let's have a look at its writing:
Introduction

The introduction is the first part of an essay. It is usually written so precisely and to the point. It usually contains hook statements and paragraph opening sentences that grab the readers' attention. It gives a quick overview and roadmap of a complete essay. A strong understanding of rhetorical situations helps you understand and write an essay more effectively.

Main Body

The body is usually the most extended section of an essay and contains multiple paragraphs. It contains different main ideas, which are explained thoroughly. Every paragraph contains a clear theme with an opening sentence, explanation, arguments, evidence, and a closing sentence. All these paragraphs combine to make the best-performing essays. To make it more interesting, always add relevant examples and try to relate them to the audience.

Conclusion

The conclusion is the last and final part of an essay. It is a summary of the whole essay. It usually states all the important points mentioned in the body. It answers your thesis statement and usually contains a strong call to action. Besides all this, it beautifully rounds off an essay.
4. Reviewing/Editing
Proofreading and rechecking is the last and crucial step in essay writing. Once you have completed your essay, go into editing mode at any other time and double-check the following factors:
Grammar & Spell check

Grammar, spell check, tense, and punctuation are the basics of any language. Give your essay a thorough read and check these elements in your essay. Look for technical errors, and correct them if you find any.

Check The Essay Flow

These were some of the helpful and practically proven techniques of writing an essay. Follow these and get an excellently written essay by yourself. These steps need regular writing practice to produce a good essay. Sometimes, students do not have strong command over these or do not find enough time for essay writing. But they are worried about their essays. To provide the essay, our experts at MyPremiumEssay are always ready to help them. Students are so happy with our service. If you also want a top-scoring essay, contact our team. They will assist you in every possible way.
Place Your Order
By clicking "Continue", you agree to our terms of service and privacy policy. We'll occasionally send you promo and account related emails.